By Megan Mowery
Shoes that are good for your feet don't have to come in styles that compromise fashion. We asked Dr. Hillary Brenner, a podiatric surgeon in New York City, for her tips on choosing shoes that are both comfortable and stylish. According to Dr. Brenner, you should be on the lookout for shoes that are flexible (you should be able to bend them in half), with thick arches, a wide, chunky heel, and a roomy fit—meaning they don't rub up against your ankles. Essentially, all the cute Easy Spirit styles below. Bonus: Score 20 percent off sitewide at easyspirit.com until June 15 using code SPRING.
Read on for some of the many podiatrist-approved options.
This content is funded by Easy Spirit and produced by our eCommerce content team on their behalf.
Prices and product availability subject to change.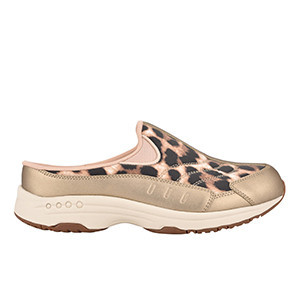 For over 15 years, these clogs have been an Easy Spirit customer—and podiatrist—favorite. With a shock-absorbing footbed, effective arch support, and easy-on-easy-off design they're a stylish way to keep your feet happy. Dr. Brenner also likes that the backless design won't rub against any bony prominences, which can cause blisters immediately, or bunions over time. Tip: Dr. Brenner suggests finding your best fit by trying shoes on midway through the day, when your feet are true to size. With the Traveltime Clogs' extended size options, you should have no problem finding the fit that works for your feet.
To buy: Traveltime Clogs, $55 with code SPRING (was $69); easyspirit.com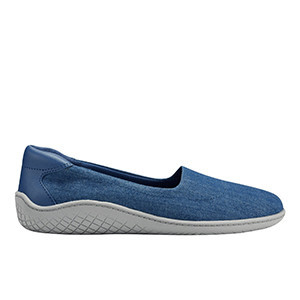 These shoes aren't just lightweight, breathable, and flexible, but they're also orthotic-friendly thanks to the removable footbed. They provide support where your body needs it, while their enhanced arch support keeps your feet from feeling sore after walking or standing all day. And as Dr. Brenner pointed out, continued comfort all day is key. Another key feature? A spacious toe box that won't cramp your feet, and a stretch upper keeps you from feeling restricted.
To buy: Gift Slip-On Flats, $55 with code SPRING (was $69); easyspirit.com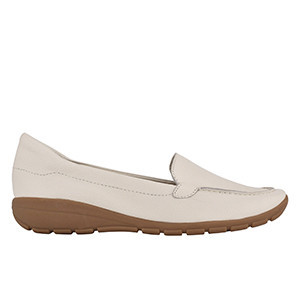 Loafers can have a reputation for being stiff, uncomfortable, and blister-inducing, but not these leather ones. They look stylish and professional whether you're wearing them to work or an event. With extra cushioning on the heel, a breathable sock liner, and a flexible traction outsole, they may become a new everyday favorite.
To buy: Abide Casual Flats, $63 with code SPRING (was $79); easyspirit.com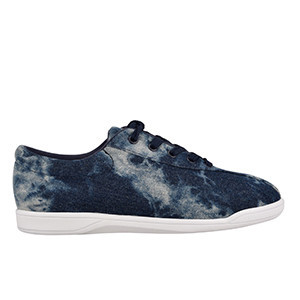 4
AP1 Canvas Walking Shoes
Dr. Brenner advises taking a moment each morning to consider the activity you're dressing for, that way you don't wind up commuting three miles in uncomfortable heels. However, if you'd prefer to spend less time considering your morning 'fit, we suggest these shoes. They're chic enough for work or a coffee date, and comfortable enough for commuting or standing—in fact, "AP1" stands for "all-purpose," so versatility is in the name. Made with a shock-absorbing foam footbed, plenty of arch support, and a durable outsole, you won't be suffering from any foot related woes when you wear these shoes. We're especially fans of this summer-y tie-dye colorway, perfect for dressing up with a skirt or down with shorts.
To buy: AP1 Canvas Walking Shoes, $55 with code SPRING (was $69); easyspirit.com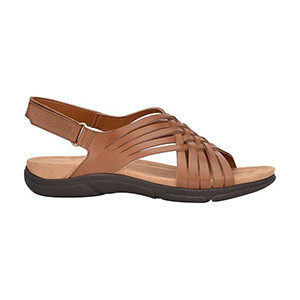 Similar to heels, sandals aren't always considered the most foot-healthy option. The Mar Sandals on the other hand, are a pair of shoes Dr. Brenner says she'd be very happy to see a patient wearing. Yes, they have Easy Spirit's signature thick, cushioned sole and traction, but they also have an adjustable strap around the ankle to provide a customized fit. It's also about ensuring you're not rubbing your ankles raw from too-small straps. Available in five high-quality leather colors, good luck choosing just one.
To buy: Mar Sandals, $69; macys.com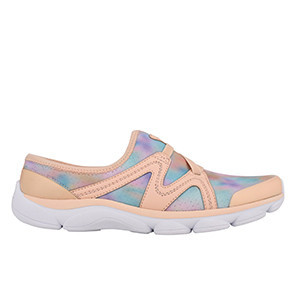 If the word "clogs" has you picturing chunky, wooden shoes (Dr. Brenner does not suggest wearing this type of footwear by the way), allow us to introduce you to the Riptide Clogs. They're made for activity, with a flexible construction, and a sporty look that ties it all together. Add in the stretch mesh uppers with elastic that will conform to your foot, and the extended size options and widths, and each pair will feel like they're made just for you.
To buy: Riptide Clogs, $60 with code SPRING (was $75); easyspirit.com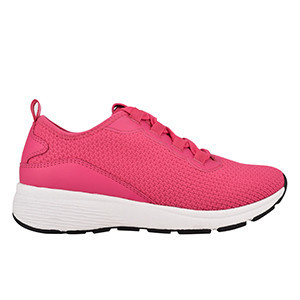 Getting your daily steps in will be easier than ever thanks to the Easy Spirit³ Triple the Comfort Technology. What is Triple the Comfort Technology you ask? It's three layers of advanced cushioning engineered for shock absorption and support giving you all-day comfort—which benefits the overall biomechanics of your foot. Bonus: The cute breathable, mesh material is podiatrist recommended and editor approved.
To buy: Skip Walking Shoes, $63 with code SPRING (was $79); easyspirit.com